I dreamed of a large house, with the style of apartments in 18th century France. Among the rotation of eyesight, I saw the dark exterior wall with an enormous dinosaur skeleton inlaid on it.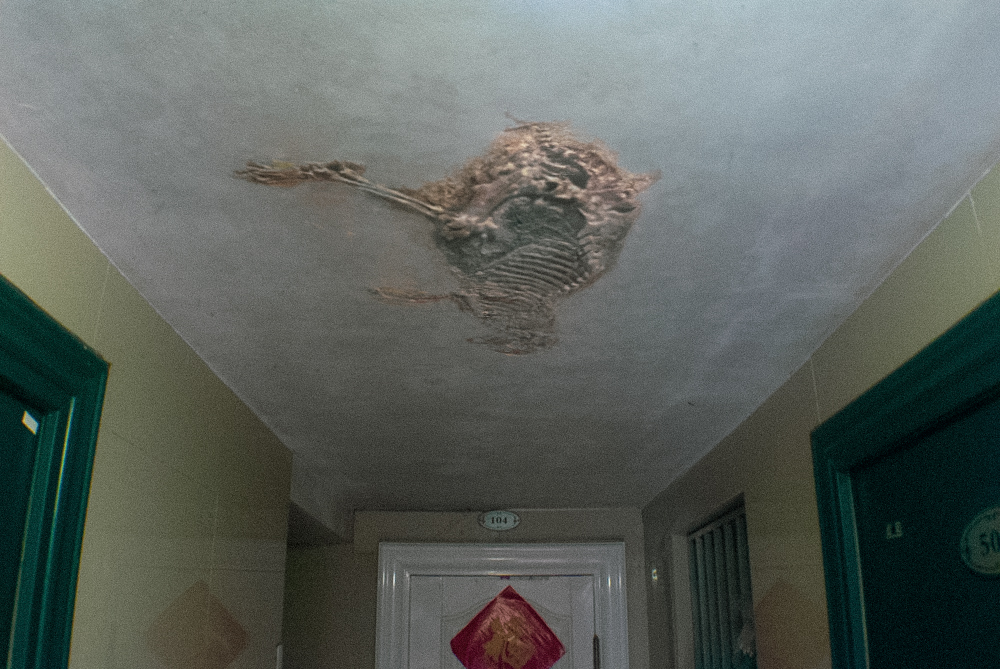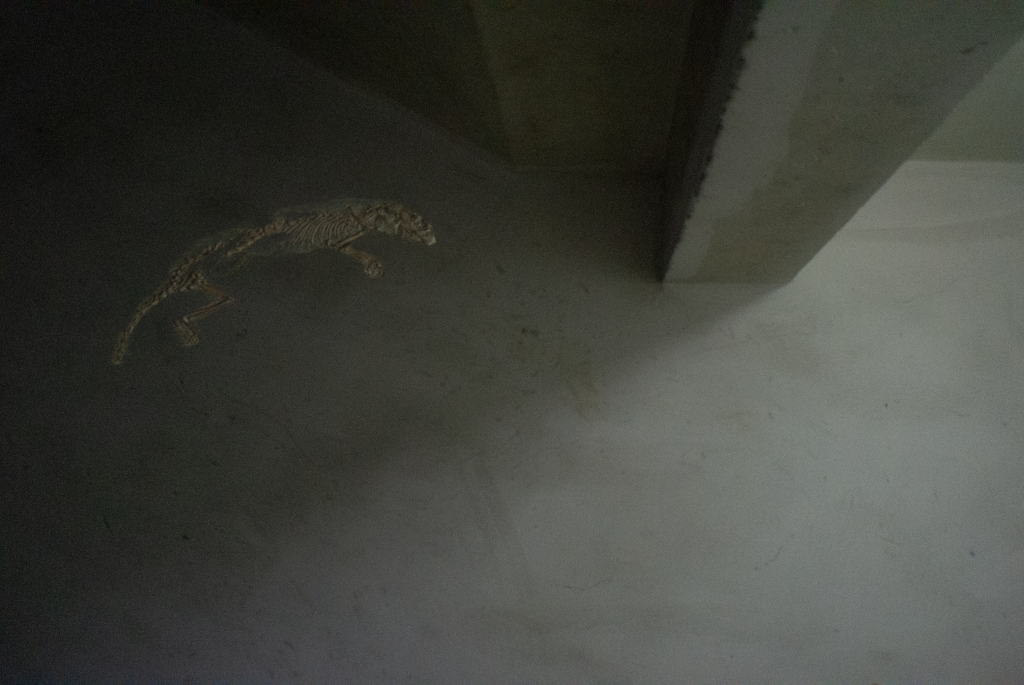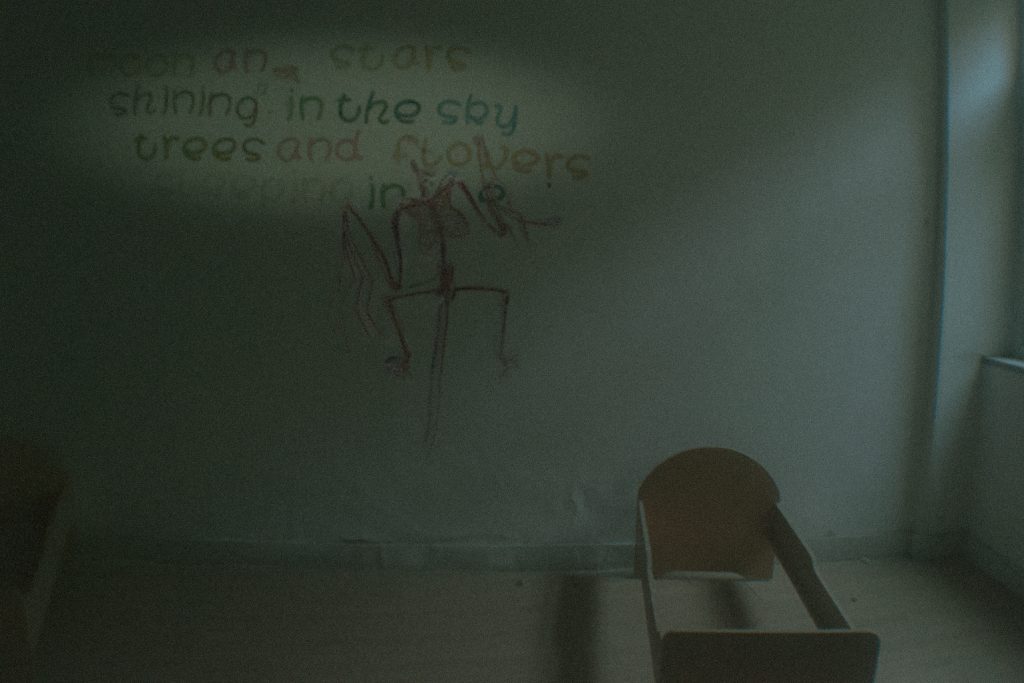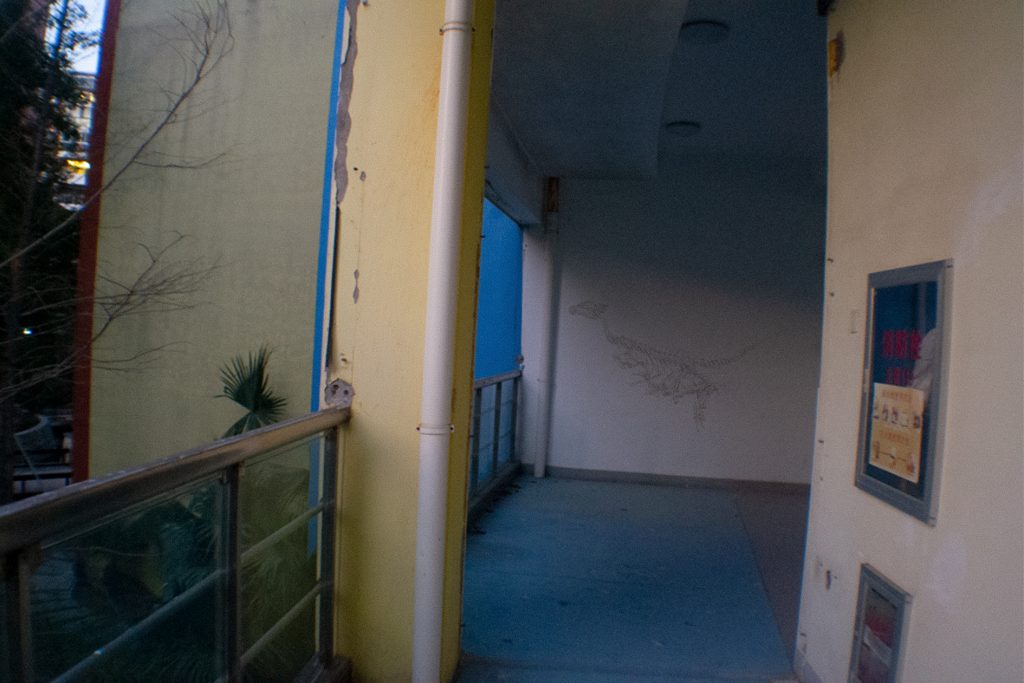 Inexplicable feeling filled my eyes, with the fear of ancient, of the ghosts who forever follow my side and limit my action.
They are combinations of fossils and buildings.
Fossils act as a sign. It symbolized wordlessly, the feature of buildings people live and play, of the ghost forever follows my side and limits my action.